Step 1.
We send a member of our surveying team out to take a look at what you require, at this stage all measurements and special requirements will be noted. All our staff listen to the customer as all resin bound installations are unique and no two jobs are the same. After all measurements and assessments are done we move onto the choice of colour of your final finished resin bound and edging option. With 24 resin colours on offer and a various of block edging and sets and kerbing you can totally bespoke your outdoor surface to individual taste.
Step 2.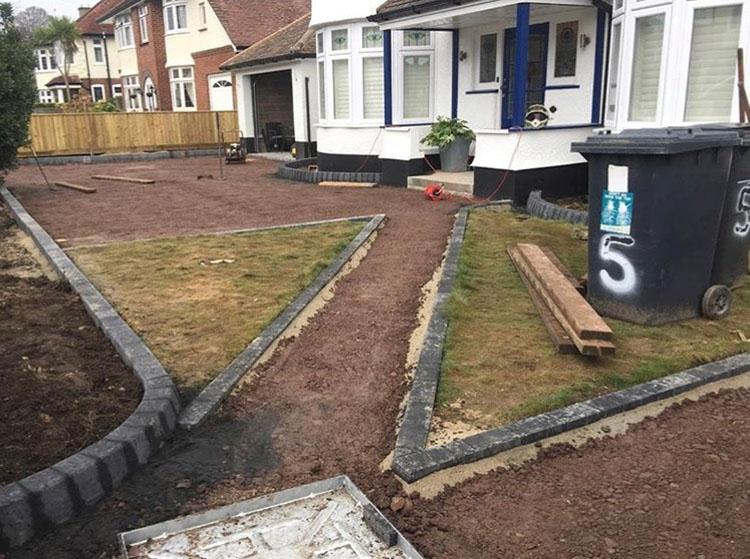 Excavation is the first step of the installation but before any excavation is started we scan the area for any utility wires, gas, electric and other cables or wires what we don't need to come across. Once that's completed we move onto to digging out the old surface we usually dig down approximately 5-10 inches depending on ground conditions. All soil and waste is removed off site immediately and recycled where possible. At this stage once the excavation is completed we install a sub base which usually consists of 4 inches of mot type 1 hard core this provides a firm foundation for our tarmac sub base.
Step 3.
Edging blocks are installed these come in a wide range of colour and sizes to suit your final product. Edging blocks are usually installed around the whole Perimeter giving a nice edge to work to and retaining the final product. At this stage all man hole covers will be replaced using recess manholes.
Step 4.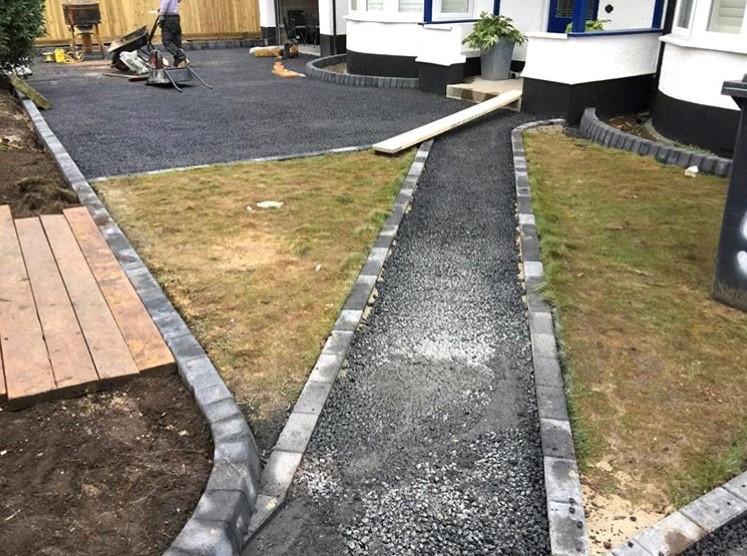 At this stage we should have a nice edged surface ready for our 14mm open textured tarmac. We opt for this surface usually as it's fully permeable and allow for water to penetrate through the surface to keep in line with regulations. Using a permeable sub base for resin bound is quiet an essential part when constructing a new resin bound surface. In some cases we maybe use a porous concrete if needed.
Step 5.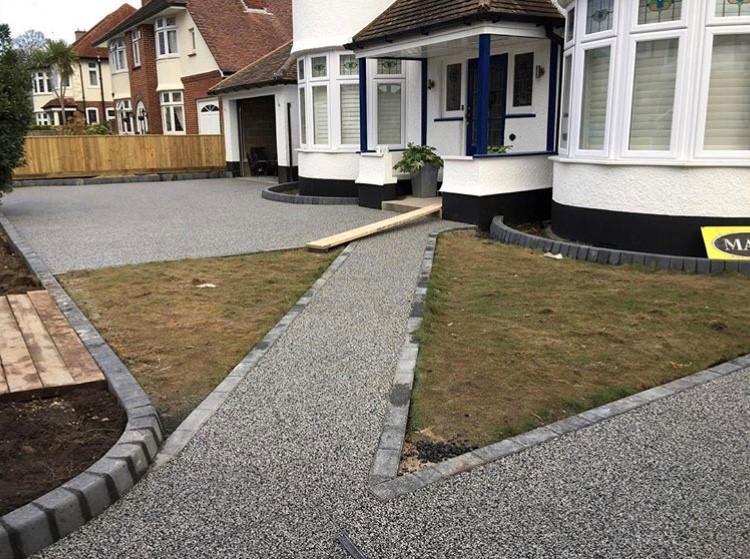 Final part of the installation , at this point we should have a nice edged tarmac surface with the edging blocks 15-18mm higher than the tarmac surface ready to give a nice firm decorative edging.
Once we are happy with the ground works we would apply our fully UV resistant resin bound surface In the aggregate colour of your choice. Once this stage is completed the job is done now you will have a fully porous UV resistant low maintenance surface.