High Quality Surface Solutions In Ipswich, Suffolk
There's infinite possibilities to choose from, making every project we complete at Driveline Surfacing Ltd one of a kind. With our installation techniques and the vast range of materials available we can ensure the style of surface you choose will suit you and your property.
Our installers never cut corners and we prefer to spend time making sure that your chosen driveway, path or patio has the optimum foundation and effective drainage as this is the best way to ensure your surface is high quality and is long lasting.
We've installed many driveways in Ipswich and Suffolk and our team were one of the first resin bound installers in East Anglia, so our years of experience and industry knowledge installing paths, patios and driveways mean we're top choice. If you're unsure on what you're looking for, or have any questions please contact us and we'll be more than happy to help.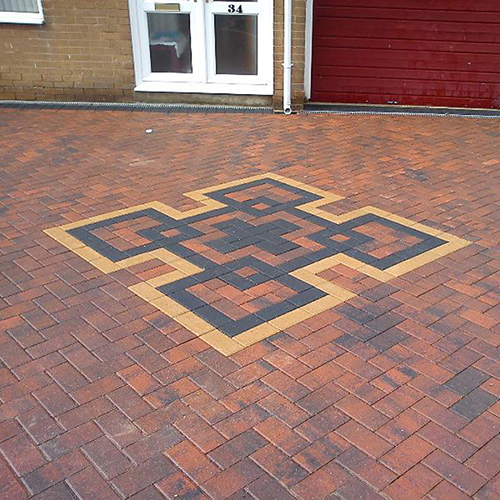 Block Paving
For a reliable, sturdy surface which can withstand a lot of weight you may be interested in Block paving (brick weave). This surface type is perfect for driveways, and can be completely customised by choosing different pattern arrangements, colours, finishes and block sizes. However, due to the installation technique block paving driveways are not porous or permeable and so do require a drainage system to be installed.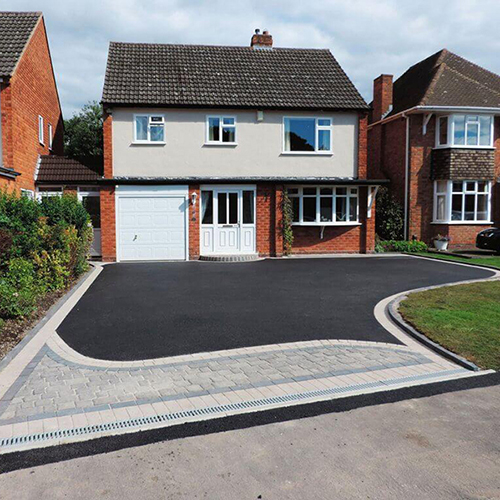 Tarmac
Tarmac is a durable surface perfect for larger scale installations such as car parks, runways and highways. In the case of a residential property, SMA is used as the material which combines high quality aggregates with bitumen and cellulose fibres to drastically reduce any potential wear and tear. We will install a drainage system with your tarmac driveway to ensure water run off is adequate.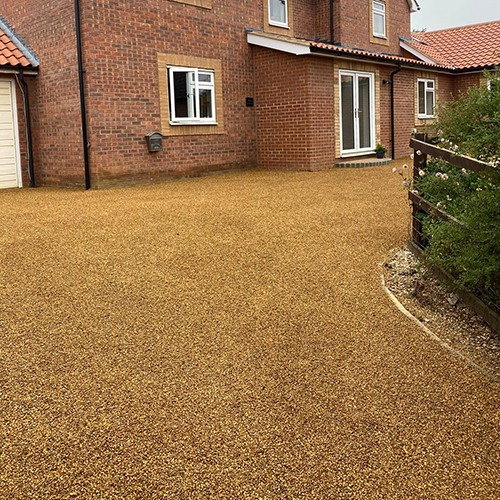 Tar and Chip
Tar and Chip driveways, patios and paths are installed using a blend of hot tar and natural aggregates which result in a natural looking surface which is more durable and safer than loose gravel, as well as requiring minor amounts of maintenance. Another good reason to choose a tar and chip surface is that it can be applied to a good, pre-existing surface. This surface type however is impermeable and does require a drainage system, which we are able to install for you.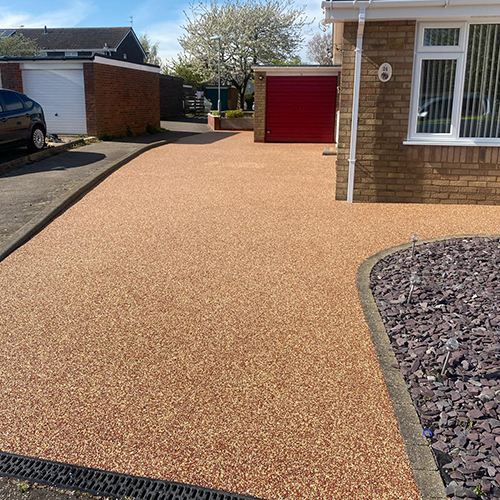 Resin Bound
Resin bound driveways are becoming increasingly popular over other types of surfaces due to being low maintenance, not requiring a drainage system and their overall look and feel. Resin bound driveways can be installed over an existing surface depending on the condition and are UV resistant, meaning it will not fade in the sun. The driveway itself is SUDS compliant (Sustainable Urban Drainage Solution) which allows the surface water to naturally drain away due to the porous nature of the material.
About us – We are an East Anglia based company where our workmanship and customer referrals and constant reinvesting in up to date plant and machinery has gained us a great reputation in the surfacing industry. We have a wide customer base from private home owners, local building developers to customers in the agriculture industry.
What we do – We offer a wide range of surfacing methods to meet your needs specialising in tar and chip, resin bound surfacing, hand lay and machine lay tarmacadam and block paving.
5 star Trust a Trader Rating

local Ipswich based company
Get a quote
Get a free no obligation quote
Whether you are looking for new driveway, patio, path or surfacing for a large open space in the Suffolk area then Driveline Surfacing Ltd has the right solution for you. Get in touch today for your free no obligation quote and consultation.
Get a quote