Quality Driveways Colchester
Driveline Surfacing Ltd is one of the leading driveway specialists in Colchester.
Even the plainest of surfaces can be livened up with a decorative border of block paving, a stone sett entrance, or a sleek container kerb. With a huge choice of materials available, and infinite variations in design, every driveway is unique. From ornate block paving or traditional tar and chip, to the simplicity of a tarmac or resin-bound surface, our team of specialists will ensure that your driveway or patio is constructed on robust foundations, with first-class drainage and easy access to utility conduits. Throughout the project, the Driveline Surfacing team will carry out the work with minimal disruption to you and your neighbours.
To talk to us about your bespoke driveway project, just fill out the quick quote form, and we'll get back to you to arrange a free consultation.

Driveway Surfacing Options Available in Colchester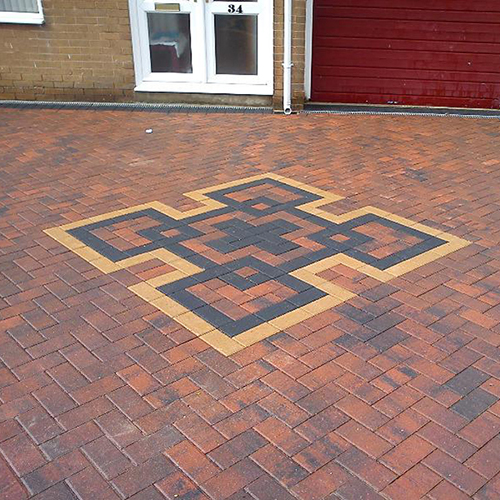 Block Paving
More commonly known as brickweave, block paving is a fantastic solution for a range of surfaces. It's a popular choice for patios, driveways and garden paths. We can also create a highly customised finish as we offer a range of colours, patterns and sizes to choose from. Block paving is highly sought after by people looking at houses, and adds instant kerb appeal to your property.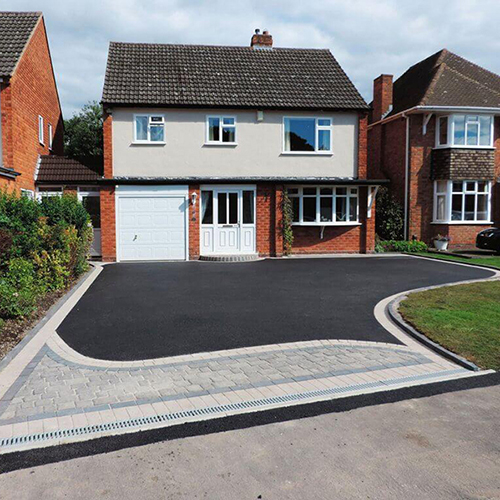 Tarmac
Suitable for large areas, tarmac is a highly cost effective and durable way to upgrade your surface. It is suitable for both commercial and domestic properties and can be finished with kerbs and edging to create a highly finished look. At Driveline Surfacing Ltd we use SMA materials, a combination of bitumen, cellulose and aggregate, resulting in a more durable and weather resistant surface.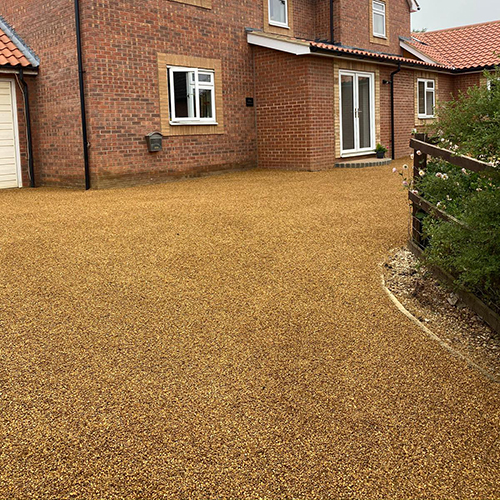 Tar and Chip
Create a customisable alternative to loose stone driveways with tar and chip. We press your chosen aggregate into bitumen, leaving you with a stable, safe surface to park on. Tar and chips is an effective, yet low cost solution to improve your spaces.
Resin Bound
Many properties in Essex are now opting for resin bound surfaces. Resin bound combines aggregate with UV resistant resin, to create a permeable, low maintenance solution. Requiring only an annual power wash, it's a great surface for those of us who are too busy to spend time in the garden. You will be spoilt for choice, as we have over 40 different aggregates that you can choose from, meaning your surface will be perfect for you and your area.
About us – We are an East Anglia based company where our workmanship and customer referrals and constant reinvesting in up to date plant and machinery has gained us a great reputation in the surfacing industry. We have a wide customer base from private home owners, local building developers to customers in the agriculture industry.
What we do – We offer a wide range of surfacing methods to meet your needs specialising in tar and chip, resin bound surfacing, hand lay and machine lay tarmacadam and block paving.
5 star Trust a Trader Rating

local Colchester based company
Get a quote
Get a free no obligation quote
Whether you are looking for new driveway, patio, path or surfacing for a large open space in Colchester, Driveline Surfacing Ltd has the right solution for you. Get in touch today for your free no obligation quote and consultation.
Get a quote
– Colchester
– Clacton
– Frinton
– Harwich
– Braintree
– Witham
– Tiptree
– West Mersea
– Brightlingsea
– Manningtree
– Surrounding villages