Quality Driveways Cambridgeshire
Your driveway is always on show. It's the first part of your home or business that visitors meet – even before the front door! Your driveway says something about you.
Whether you're looking for the low cost and longevity of tarmac, the simplicity of a resin-bound or tar-and-chip surface, or the detailed design and soft palette of block paving … Driveline Surfacing Ltd can make it happen, anywhere in Cambridgeshire.
With your vision and our expertise, together we'll design a bespoke driveway or patio to suit your budget. We'll ensure that the plans include strong foundations and effective drainage, and we'll offer advice on materials, aesthetics, and logistics.
Driveline Surfacing is one of Cambridgeshire's leading surfacing specialists. The products we use are approved by the BBA (British Board of Agreement), and our work is fully insured and guaranteed.
For a free consultation, just fill out the short form, and we'll get back to you

Driveway Surfacing Options Available in Cambridgeshire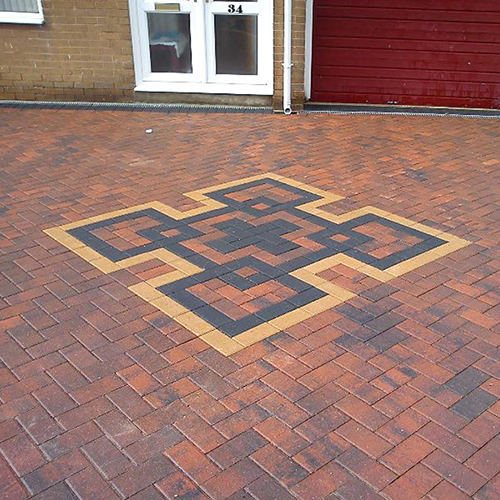 Block Paving
More commonly known as brickweave, block paving is a highly customisable surface option. You can choose the colours, pattern and size of the blocks to suit your area and existing buildings. It creates instant kerbside appeal, it's not hard to see why it's one of our most popular finishes. It's a suitable finish for a wide variety of applications including driveways, patios and garden paths.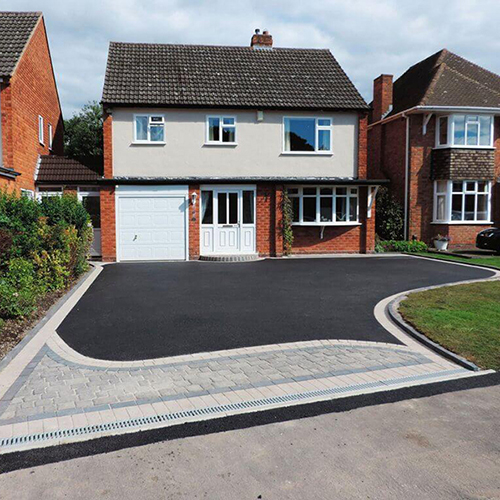 Tarmac
Perfect for large areas, tarmac is a highly durable surface. When completing installations in Cambridgeshire, we only use SMA materials which combine aggregates for bitumen and cellulose fibres for greater protection against the weather. You can even add kerbs and edging blocks to your tarmac surface to create a bespoke look in keeping with your house.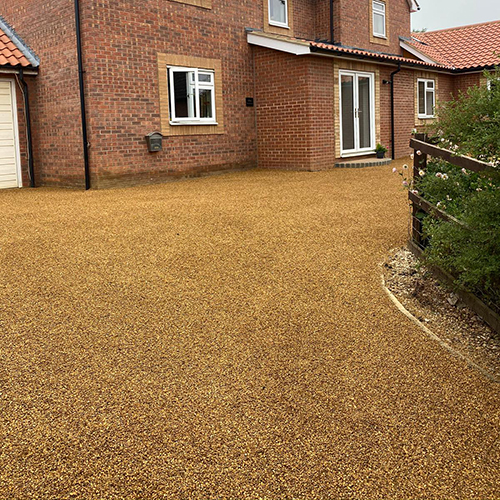 Tar and Chip
Customise your surface by choosing your own aggregate which is then pressed into hot bitumen. Tar and chip provides a safer alternative to traditional loose stone driveways, whilst still maintaining a natural appearance. It's a perfect low maintenance solution that offers durability for surfaces such as driveways and carparks.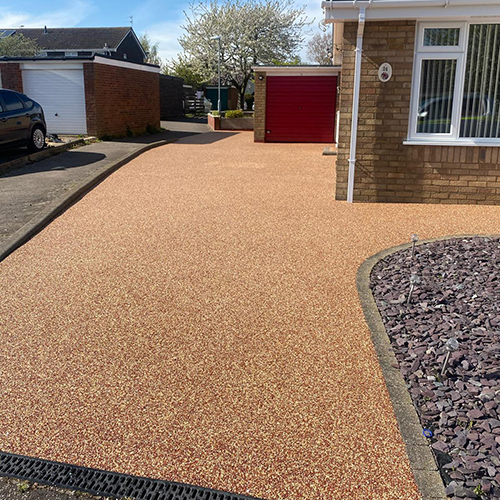 Resin Bound
Becoming increasingly popular due to its low maintenance, resin bound surfaces create an aesthetically pleasing finish. It combines aggregate with UV resistant resin, which can be personalised as you have over 40 different aggregates to choose from. As the finished surface is porous, resin bound driveways do not require separate drainage, making them quick to install.
About us – We are an East Anglia based company where our workmanship and customer referrals and constant reinvesting in up to date plant and machinery has gained us a great reputation in the surfacing industry. We have a wide customer base from private home owners, local building developers to customers in the agriculture industry.
What we do – We offer a wide range of surfacing methods to meet your needs specialising in tar and chip, resin bound surfacing, hand lay and machine lay tarmacadam and block paving.
5 star Trust a Trader Rating

local Cambridgeshire based company
Get a quote
Get a free no obligation quote
Whether you are looking for new driveway, patio, path or surfacing for a large open space in Cambridgeshire, Driveline Surfacing Ltd has the right solution for you. Get in touch today for your free no obligation quote and consultation.
Get a quote