No matter whether you are considering selling your home now, in the future, or ever – finding ways to increase the value of your property helps secure your investment for the long term.
Additionally, it just makes your house more attractive, more homely and more tailored to your tastes and styles if you are continually finding new ways to update and upgrade the exterior and interior of your property.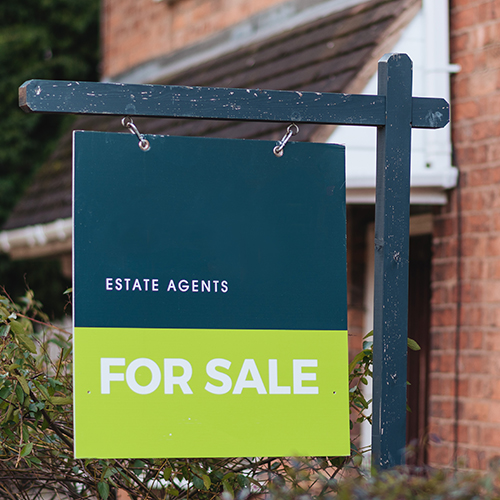 How You Can Improve The Value Of Your Home
Increasing the value of your property is a long term investment, and small changes can have an impact on the marketability of your home. We have taken a look at just a few of the upgrades you can make around your property (inside and out) to begin working towards your dream home.
Making your front and back gardens more welcoming to friends, family and guests is something that everyone wants, especially when trying to turn a house into a home.
There's plenty of ways you can improve the appearance of your exterior spaces without breaking the bank or completely excavating your land.
Plant Flower Beds and Borders
Flower beds and floral displays can make the biggest difference in a garden. Turning barren, dry borders into multi-coloured displays instantly catches the eye and creates a beautiful arrangement of foliage and flowers – and it's good for the bees too!
Don't want to, or are unable to begin digging up your borders? Not to worry! You can easily create an excellent display of colour by using plant pots, flower boxes and containers.
Create a Pathway and Patio Area
Designing a pathway to take visitors from one end of the garden to another is an easy way to improve the look and feel of your outside space. You can create these yourself with gravel, pebbles, or stepping stones.
Not only does it make your garden look more put together and professionally designed – it can help keep feet away from your grass and encourage healthy growth in the long term.
Patios are a great way to dedicate garden space to garden furniture like firepits and hot tubs, while protecting the ground from burning, dehydration and oversaturation.
However if you want something a little more long-term, we at Driveline Surfacing Ltd can help you with block paving solutions for your garden path and patio.
To improve the interior of your property and maximise space – there's plenty of conversions you can make to the inside of your home. This helps especially when trying to make the most out of your home for the long term, and ensuring your home can grow with you and your family.
Loft and Attic Conversions
A loft or attic conversion is an instant way to increase the space in your home, and the new room(s) in your property can be used for a variety of things: a new bedroom; study space; or even an entertainment space.
These are usually classified as permitted developments, so you shouldn't need planning permission but it's best to check with your local planning authority before beginning any works.
If you need to add an annexe or additional living space, converting your garage is an easy win, especially if you have additional parking space outside or aren't using the garage for storage.
A garage conversion is always subject to building regulations, to make sure it's safe for habitation and structurally sound.
3 / Upgrade Your Driveway
Looking to make a good first impression on guests at your home? Improving and upgrading your driveway, removing any unsightly weeds and damage will instantly give your home that much needed facelift.
From resin bound surfaces through to tarmac drives, Driveline Surfacing Ltd can provide you with all the information you need to find the right surface solution for you.
We understand it's important to find a style for your new driveway that fits your needs, matches the exterior of your property and blends in naturally with its surroundings.
That's why our surfacing options are completely unique to you and your home, and we have a choice of aggregates for you to pick from to find what's right.
A long lasting, durable driveway can not only improve the look and feel of the outside of your home, it can aid with accessibility and also make it easier to maintain too.
Learn More About Improving Your Driveway
To get the most value from your property, and to find out more about the driveway upgrades available to you and your property get in touch with our experts at Driveline Surfacing Ltd who will be able to provide you with an assessment and free no obligation quote.