Driveline Surfacing Ltd is one of Lincolnshire's leading driveway surfacing companies. We specialise in Tar and Chip, Tarmac, Resin Bound and Block Paving solutions.
Quality Driveways Lincolnshire
What's the first part of your home or workplace that visitors see? That's right: your driveway. Your driveway is always on show, and it says something about you.
At Driveline Surfacing Ltd, we're proud that every single one of our driveways is a bespoke project. From low-cost, long-lasting tarmac … to a traditional tar and chip … to the stylish minimalism of resin-bound surfacing … to the ornate elegance of block paving … Driveline Surfacing can make it happen, anywhere in Lincolnshire.
We'll work closely with you to create a unique surface that perfectly complements your property, ensuring that your driveway or patio is built on sturdy foundations, with good drainage and easy access to utility conduits.
If you'd like to discuss your driveway project with us, we'd love to hear from you. Just fill out the quick quote form, and we'll get back to you to arrange a free consultation.
Driveway Surfacing Options Available in Lincolnshire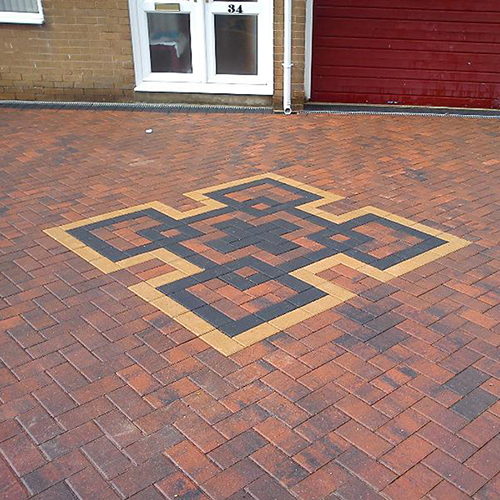 Block Paving
Our block paving solutions involve everything from drainage to groundworks and installation. Block paving is a highly customisable surface type, giving you the option to choose from different colours, patterns and finishes to create a truly bespoke surface. It is often referred to as brick weave surfacing and is highly sought after by house buyers when used on driveways, patios and paths.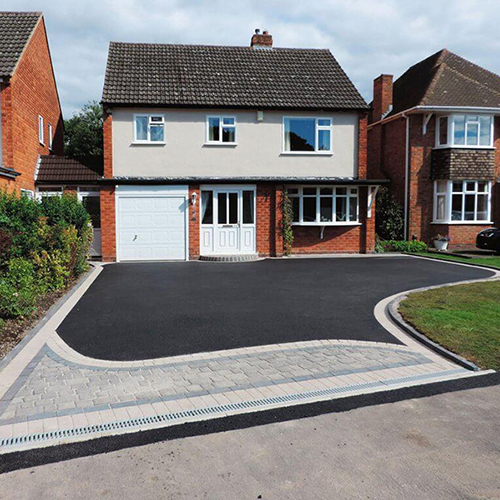 Tarmac
For properties in Lincolnshire that have large surfaces that require updating, tarmac provides a cost effective and durable option. We use SMA materials, the combination of aggregate, bitumen and cellulose fibres, as it provides a resistance to the weather and is more hard wearing. By using kerbs and edging blocks, you can customise the finish of your tarmac surface.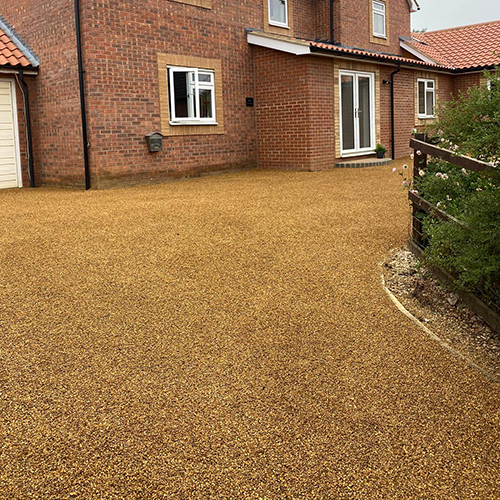 Tar and Chip
When installing tar and chip, we know that the secret to a great surface is what lies beneath. We install all of our surfaces with compliant drainage systems that conform to UK building regulations. We press your chosen aggregate into hot bitumen, leaving you with a bespoke surface that is safe to park your car on. It provides an excellent solution to loose stone driveways, as it reduces the danger of unstable ground.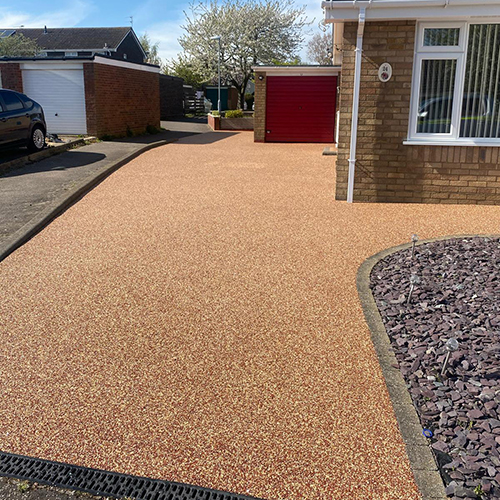 Resin Bound
Resin bound driveways are extremely low maintenance, only requiring an annual power wash to keep them looking their best. As the finish leaves a porous surface, resin bound surfaces do not require drainage to be installed. They are created using your choice of aggregate and combining it with a UV resistant resin. As we have over 40 different aggregates and patterns to choose from, you will end up with a surface suited to you.
Get a quote
Get a free no obligation quote
Whether you are looking for new driveway, patio, path or surfacing for a large open space in Lincolnshire, Driveline Surfacing Ltd has the right solution for you. Get in touch today for your free no obligation quote and consultation.
Get a quote