The change of seasons brings with it a new set of challenges. As winter approaches, it's worth considering how to protect your driveway, patio or other built-up surfaces from snow and ice.
Driveline Surfacing Ltd are paving, patio and surfacing experts who can assist you in choosing the most suitable surface for your home and advise you on how to keep your driveway or patio in tip-top shape throughout winter for years to come.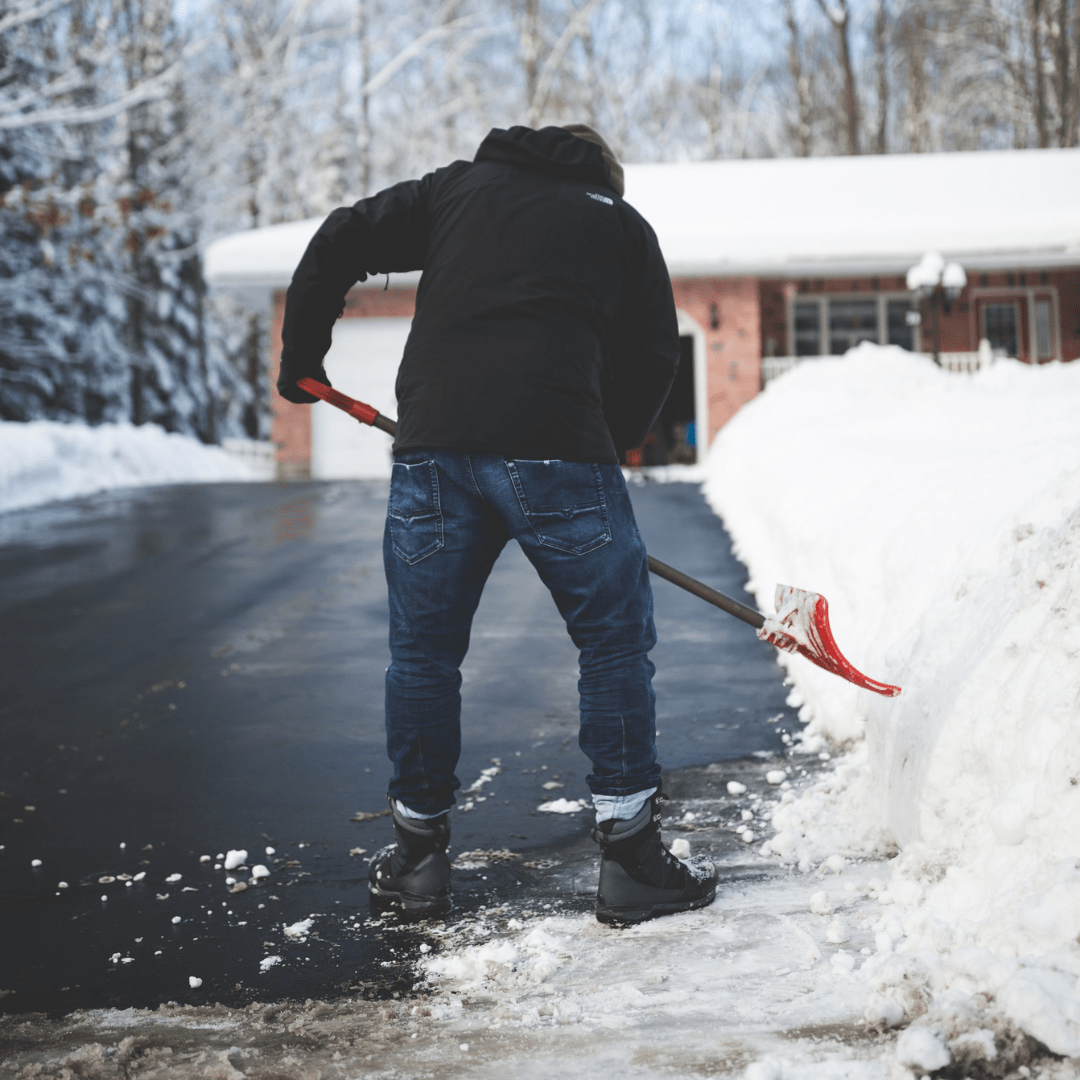 We all know how slippery surfaces can be when covered in wet leaves, and your driveway will be no different. Make sure to keep your surfaces clear of twigs, leaves and other debris during autumn and winter as this will keep it safe to walk on. If your drive was to become covered in a layer of snow or ice, it will also be easier to clear if it is free of garden debris.
Shovel Snow as Soon as Possible
While it doesn't snow too much here in the UK, it's vital to clear any snow from your driveway as soon as possible. The worst damage occurs to drives when water thaws and freezes in small gaps or cracks, and this repeated process of melting and freezing will expand cracks even further. Shovelling snow as soon as it has landed won't prevent it completely, but will limit the damage caused over the duration of the season.
Seal Cracks & Gaps in the Driveway
A preventative measure for cracks and gaps in your driveway will go a long way in ensuring the longevity of your surface. With Block Paving, individual bricks can be replaced if cracks form, which is a quick, easy and cost-effective way to keep your driveway in pristine condition. Another solution is to seal your driveway with a specially designed sealant, this can be done yourself over a small area such as a patio or garden path. For a larger area, Driveline Surfacing also offers a Road Surface Dressing service for driveways, car parks, communal roadways and more.
Provide Traction on your Driveway
If you're unable to remove snow and ice from your surface, adding some form of traction will aid in preventing slips and trips. Commonly used products such as rock salt and chemicals will probably do more harm than good as they are damaging to the environment. They can also get under the surface and cause damage. Instead, use sand to cover the icy area for better grip and traction for you and your vehicle. The sand will need to be cleared after the adverse weather has passed, but it won't do any damage to the surrounding area.
It's worth prepping your driveway or surface in late summer or early autumn before the cold and rain sets in. And it's especially important to have tools on hand such as shovels and bags of sand so you can look after your drive throughout the winter months. Don't forget to give your surface an annual clean with a powerwash in the spring to keep your block paving or tar & chip looking its best for the year ahead.
Learn more about protecting your driveway
If you're interested in learning more about how to protect your driveway or surfaces during winter, or tips on how to care for them all year round just get in touch with us at Driveline Surfacing Ltd.